Dr. Kristine Barnden
Dr Kristine Barnden trained as an Obstetrician and Gynaecologist in Tasmania, Victoria and South Australia, and gained her specialist qualifications in 2008. She was awarded the Diploma of Diagnostic Ultrasound in 2009.
Kristine also works at the Royal Hobart Hospital, where she cares for women with high risk pregnancies in the Fetal Maternal Unit, Antenatal High Risk Clinic, Early Pregnancy Assessment Service and on the delivery suite.
Kristine is passionate about the role of ultrasound in improving outcomes for women. At the Royal Hobart Hospital, she teaches ultrasound skills to trainee obstetricians and gynaecologists, and is an ultrasound assessor for the Royal Australian and New Zealand College of Obstetricians and Gynaecologists.
In developing countries, access to ultrasound can be lifesaving for pregnant women, and Kristine has made several trips to Indonesia and Papua New Guinea to teach basic ultrasound skills to doctors and midwives who are working in remote clinics.  She is a member of the Australian Society for Ultrasound in Medicine (ASUM) Outreach Committee, which promotes ultrasound teaching in developing countries in our region, as well as remote areas of Australia.
Kristine has a special interest in the role that the fetal environment, and the physical, nutritional and emotional health of parents, play in influencing pregnancy outcomes and health right through life. This interest has led to involvement with DOHaD Society of Australia and New Zealand, which explores the developmental origins of health and disease. She is also an active member of Doctors for the Environment Australia.
---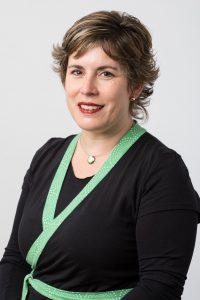 Dr. Lee Field
Dr Lee Field trained in Tasmania and completed training at Peter McCallum Cancer Centre, Melbourne in 2004. Lee has completed Fellowships in Body Imaging at Peter McCallum Cancer Centre and in Breast Imaging at Monash Breastscreen. Her subspecialty interests include Breast Imaging, Obstetric and Gynaecological imaging including Pelvic MRI, and Head and Neck imaging. In addition to Women's Imaging, she works at Royal Hobart Hospital, Breastscreen Tasmania and Radiology Tasmania.
---
Dr. Neil Caplin
Dr Caplin originally trained in paediatrics, obtaining fellowship with the Royal Australian College of Physicians (Paediatrics) prior to training in radiology. He trained in radiology in the South Australian radiology training program and compled a fellowship in paediatric radiology. He undertook additional training in breast imaging at Womens Imaging and breast screen Tasmania. He is currently a staff specialist radiologist at the Children's Hospital Westmead in NSW in addition to working at breast screen Tasmania and Women's imaging. He specialises in paediatric imaging, breast imaging and obstetric imaging.
---
Dr. Jessica Monkhorst
---
Dr. Jennifer Shoobridge